My firm received an interesting email yesterday from a Gmail address:
Hello [name],

I have been contacted by Holy Cross Hospital regarding purchasing our Cardiac Magnetic Resonance Imaging Equipment. We have been negotiating and I have agreed to sell The 2012 used GE Discovery MR450 MRI Equipment to Holy Cross Hospital, 2701 W 68th St, Chicago, IL 60629. We have discussed and agreed on the purchase price and outlined terms for the transaction. I need your legal assistance to help draft a sales / purchase agreement. This is a straightforward transaction.

Find attached details of The 2012 used GE Discovery MR450 MRI Equipment and agreed terms for your review.

If this is something you can handle, Please email your retainer agreement for review and signature.

I look forward to working with you! Thanks.

Michael Shelton Whiteside
President and CEO
Optimal Medicals, Inc.
1605 Moraga Dr,
Santa Rosa, CA 95404
(626) 885 3258
https​://optimalmedicals​.com/
This is outside what we usually do, but it's not totally outside my wheelhouse. I wasn't sure why these big-city corporations contacted me, a small-town third-party, to handle this $300,000 sale however, so I did some research from my skepticism. I saw a post on /r/Lawyers saying they had received similar scams. I searched the California corporation database and discovered that the company that contacted me does not actually exist: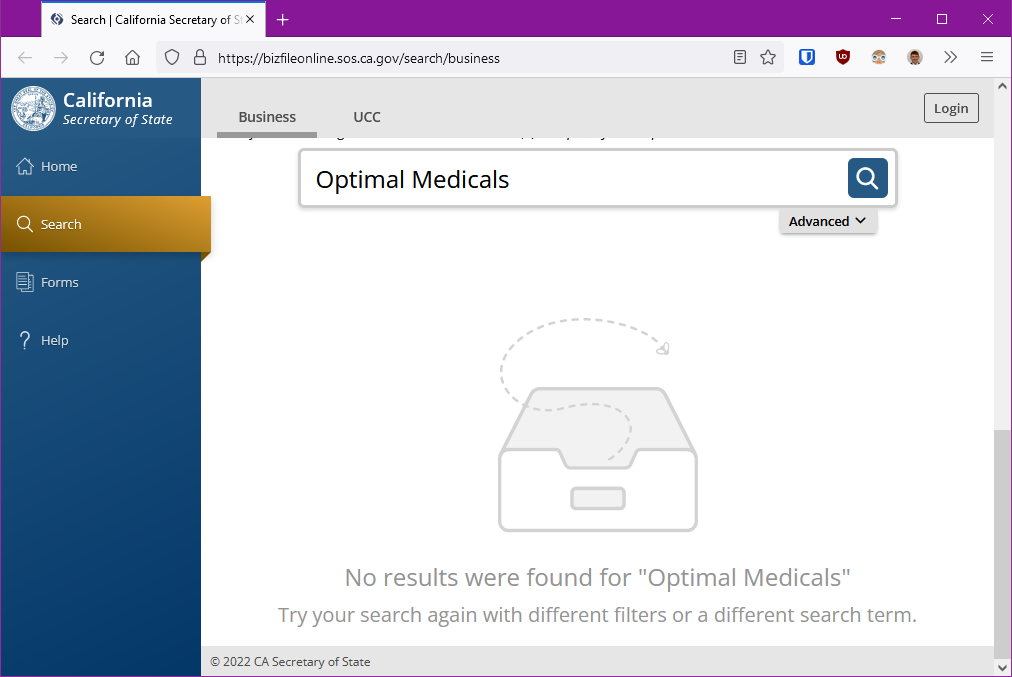 So that was pretty conclusive, but I checked where this medical equipment company's corporate headquarters was: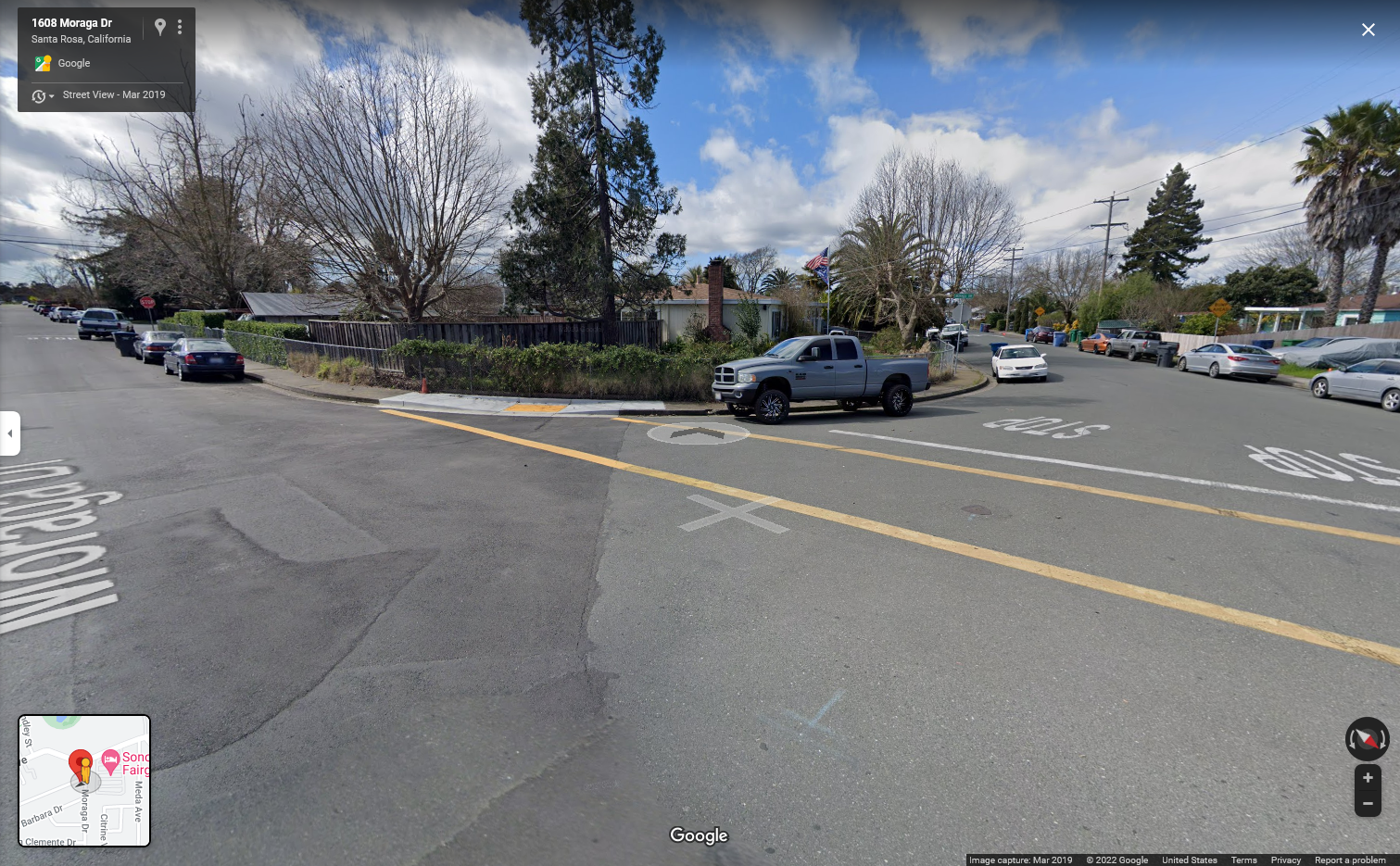 Although that exact address doesn't exist, if it did, it would be at an intersection in a residential neighborhood. Not exactly where I'd expect a MRI manufacturer to be based out of.
Clearly this deal is fake, but you may be wondering, "Where's the scam part?" I didn't play along with the scammer, but I'd expect the scam to go something like:
Lawyer: I'll need a $1,000 fee and this contract signed.

Scammer: Okay, here's a $1,000 check. I'll send it over to the buyer.

"The Buyer": Hello, I am totally a different person. Here's the signed contract and $75,000 down for you to hold in escrow while we inspect it.

*Lawyer deposits checks naïvely*

"The Buyer": Yep, it's good, you can send the $75,000 to the seller.

*Lawyer sends the money to the seller.*

*A couple days later the check bounces*

Lawyer: 😮
Hopefully no lawyer would fall for this, but it's a good reminder to require a cashier's check for large amounts I guess? Definitely never release funds that haven't cleared. Attorneys feels like one of the smallest, hardest niches to scam, but I guess it happens. Hopefully this article can save somebody from wasting their time with this if nothing else.
Update: We just received a similar scam email from someone claiming to be from DNS Disposal. They are at least masquerading as a real company now, but the real company isn't the one emailing you.